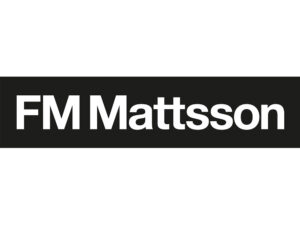 Founded: 1865 in Mora.
Characteristics: High technology, quality and reliability have contributed to the strong position of the brand and the epithet "professionals' choice". The products are based on proven solutions with market-leading technology such as soft closing, ceramic seal, pressure balanced thermostats, UV LED cleaning and connected mixers. FM Mattsson's products are sold by professionals, is for professionals and for anyone who wants to be professional.
Focus market: The FM Mattsson brand is the market leader in Sweden, well established in other Nordic countries and represented in several countries in Europe.